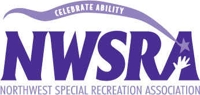 NWSRA exists to provide outstanding opportunities through recreation for people with disabilities.  Celebrate ability throughout the Northwest Suburbs!  Join the celebration!  The team of full time Therapeutic Recreation professionals and trained part-time staff offer safe, fun and quality year round recreation opportunities to individuals with disabilities of all ages and ability levels.
Inclusion assistance provides individuals with disabilities the opportunity to participate in their home park district program.  When registering, the parent of the individual should inform the park district (and NWSRA, if desired) of any accommodation needed in order for the individual to successfully enjoy the program.  The park district staff will then contact NWSRA for assistance with the accommodation.
For more information on NWSRA, check out www.nwsra.org. Brochures may be picked up at the park district main office or the NWSRA office at Park Central, 3000 W. Central Road in Rolling Meadows. NWSRA may be contacted at 847-392-2848 (voice) or 847-392-2855 (TTY) or 847-392-2870 (fax).  Therapeutic Recreation…The Benefits Are Endless!
The Salt Creek Rural Park District is a member of a cooperative agreement among 17 park districts that form the Northwest Special Recreation Association (NWSRA).
---
NWSRA EMPLOYMENT
The Northwest Special Recreation Association is looking for individuals 16 & older that are looking for experience working with people with developmental and physical disabilities. We are seeking part-time weekly program staff, inclusion program aides, head instructors, and drivers (must be 21 or older). Hours are flexible, offering mornings, afternoons, evenings, and Saturdays. For more information, please contact Sue Huckstadt, Manager of Support Services or Amanda Williams, Support Staff Coordinator at 847-392-2848.