RENTAL INFORMATION
Salt Creek Park District Responsibilities:
Park District will mow the fields on a regular basis, supply garbage cans & a port-o-potty.
Renter Responsibilities:
Must line their own fields (if needed) and supply their own equipment for the field.  Pick up trash before you leave.
Contact:
For more information or to rent the fields please contact Kelly Sisco at (847) 259-6890 x 111 or email ksisco@saltcreekpd.com.
---
SALT CREEK LANE FIELDS
Location: Salt Creek Lane property is located off the intersection on Rohlwing Road & Salt Creek Lane behind the Arlington 1 building.  It is a large flat grassy area that can be used for soccer, lacrosse or other activities and events.
Field Sizes:
Field #1  (100 x 60 yards)
Field #2 (80 x 50 yards)
Field #3 (100 x 60 yards)
Fees: Field Rental is $25 per field (per hour)
---
Rose Park Field
Location: 530 S. Williams Ave., Palatine, IL 60074
Field Sizes:
Field #1  (30 x 20 yards)
Fees: Field Rental is $25 per field (per hour)
---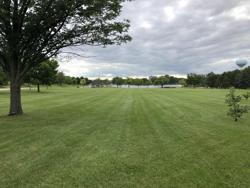 Twin Lakes Field
Location: 1200 E. Twin Lakes Drive, Palatine, IL 60074 Entrance off the frontage road from Palatine Rd. & Winston (North Entrance)
Field Sizes:
Field #1  (80 x 50 yards)
Field #2 (80 x 50 yards)
Fees: Field Rental is $25 per field (per hour)
To rent please contact Ashley Medley at (847) 934-6050 x 205 or email amedley@saltcreekpd.com